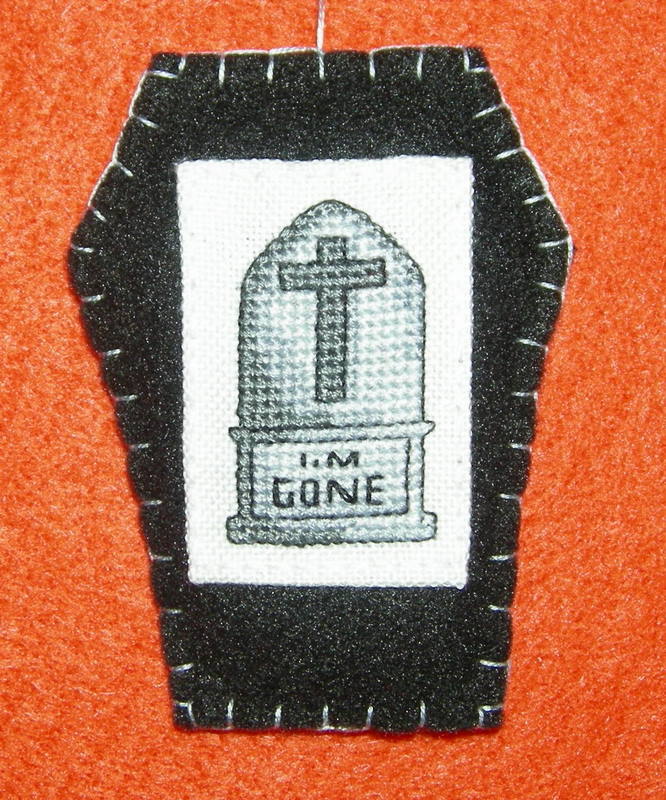 The colours I used were:
G - DMC 318
Square - DMC 413
/ - 415
Backstitch - DMC 310
For lettering I used on thread on my first ne but found it tended to disappear, so for the rest I used two strands. Again, personal choices can be made!
You can choose whichever colours you would like. I think they would be cool in a gry overdyed thread with moss green running through it.
HAUNTED TOMBSTONE
The line in the center of the name box on the pattern below is to help you centre your name.