Felt Ornaments
Stitch your design. Once finished trim to a half inch all around.
Fold edges over and sew a running stitch over two stitches, under two stitches all around.
Cut your two pieces of felt in contrasting colours.
Take the first colour and place stitching on top of it. Do another running stitching, filling in the gaps so the running stitch becomes a solid line, attaching the stitching to the felt.
Once attached, trim the felt with pinking shears.
Place stitching/felt on top of one piece of contrasting felt. With a running stitch again, attach stitching/felt to contrasting felt being careful not to go through the stitching.
Once that has been done place stitching/felt right side up on back piece of felt.
To join them together use a blanket stitch. When you near the end lightly stuff with fiber fill. Close ornament. If you start the blanket stitch, start at the top middle of the ornament and you will end up with a floss hanger at the end. I prefer this as my tree is a bare branch type of tree and I don't want things hanging too much.
The next time I make some I will take pictures step by step!
TOMBSTONE ORNAMENTS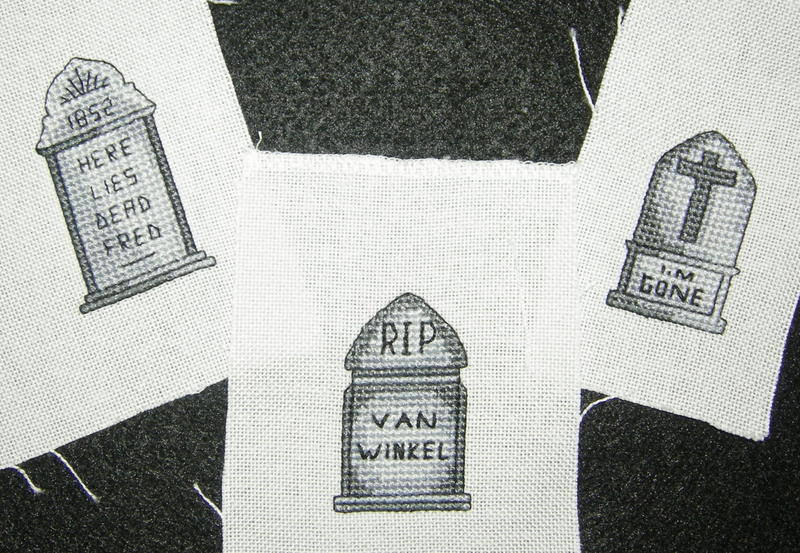 Once you have your tombstones stitched, cut them out leaving about an inch or more around all sides. Iron.
Sorry for the too bright pic! Finger press (it's too fiddly with an iron!) and stitch around the stitched piece. I stitched two stitches out all around. I used a thread pulled fom my fabric as I didn't want it visible. You can use a contrasting colour if you like. Make sure you stitch only every two stitches, leaving gaps in between. They will be filled in as you attach your stitching to the felt. When I get to the corners I will stitch through all thicknesses and trim the excess once it is ready to be attached to the felt. If you trim the corners first they will ravel. Ask me how I know this!!!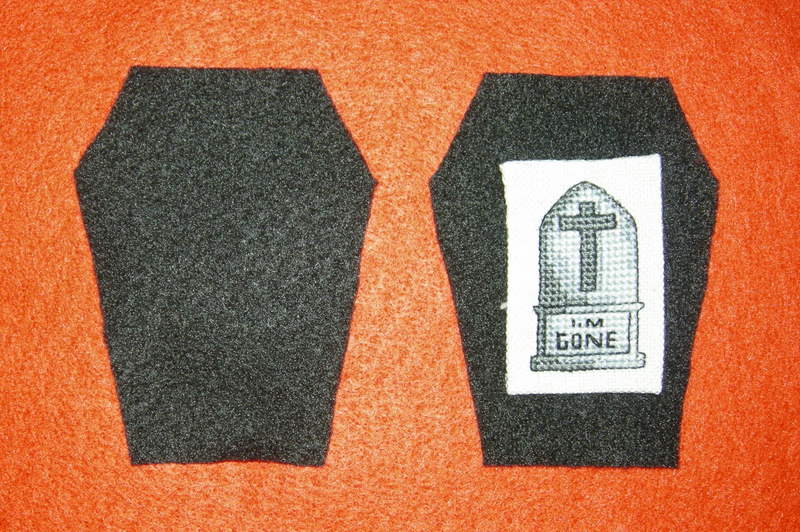 Cut two coffin shaped pieces out of black felt. I just folded the felt in half and cut out a shape, making sure to check that the stitched piece would fit.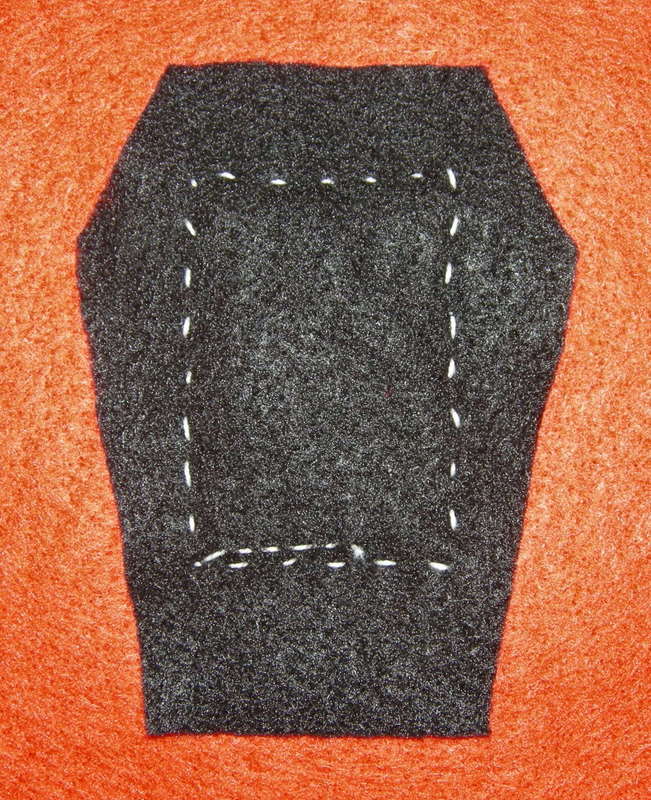 Place stitched piece how you would like to see it on the coffin and using a running stitch again attach stitching to felt. I do it by filling in the stitches I missed when edging the stitching. This is what it will look like once you are done. I try to make sure that it attached at the cornres. Run thread through felt to end off.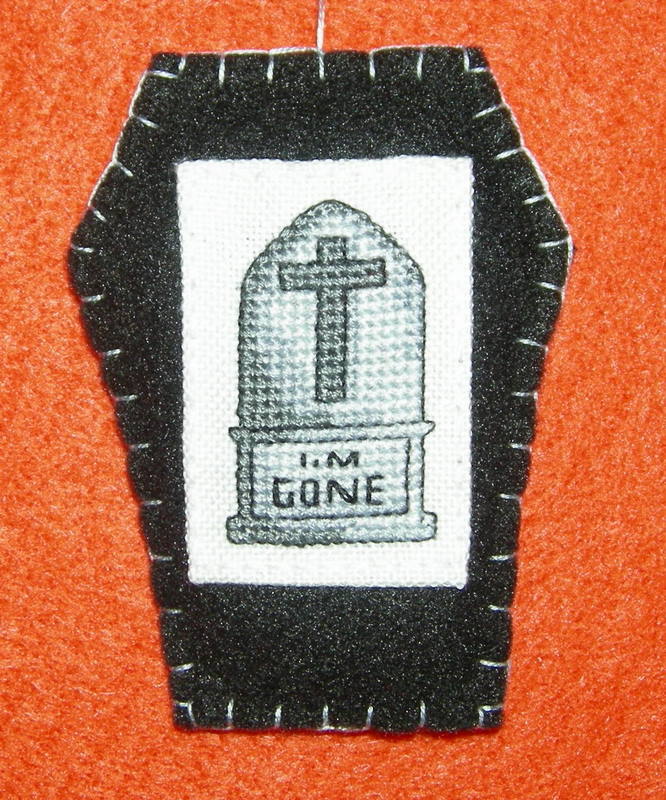 Place felt with stitching right side up on the back piece of felt. Using the lightest grey I stitched with I did a blanket stitch all around. When you get near the end lightly stuff with fiberfill. Voila! An ornament!